Elebia @ the International Industrial Forum 2017
Elebia was present at the International Industrial Forum 2017 held from 21 to 24 November at the "International Exhibition Center" in Kiev, Ukraine, in partnership with Enerprof Group, the official distributor of Elebia in Ukraine.
337 companies took part in this forum, where technologies and equipment from 29 countries were presented at the 17,000 square meter venue and with over 10,000 visitors that attended the four day event.
To the surprise of many of the visitors who approached the stand, Elebia showcased the evo5 Automatic Hook for the first time in Ukraine.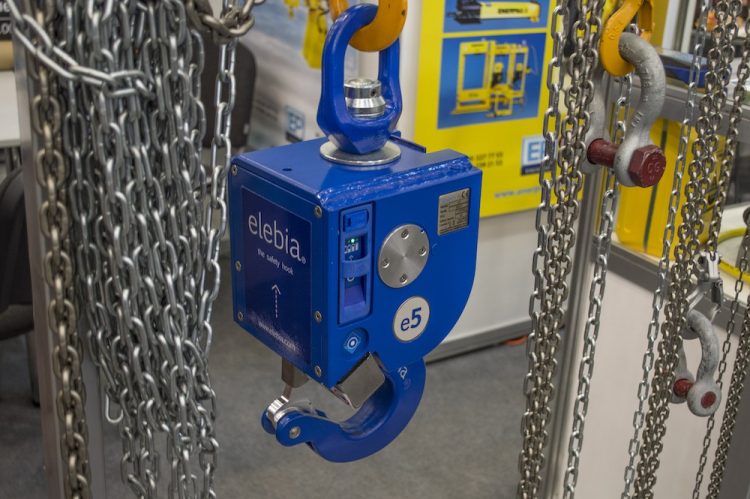 The automatic remote controlled hook generated a lot of interest at the International Industrial Forum as for many of the attendees it was the first time they had the chance to see up-close a lifting hook controlled remotely, at a distance and with a remote control. Many questions aroused, and specific queries as to the various applications the automatic hook could be used for were answered by our colleagues from Enerprof Group.

The marketing responsible of Enerprof Group specified that "This is a huge step to success! We are promoting Elebia in Ukraine, and now more and more people are interested in automatic hooks. Our country has enormous potential in industries such as engineering, shipbuilding, foundries, ports, metal processing plants and many other sectors. In each of these specific industries the automatic hooks can be used as a lifting solution.
We already have many plans for the next year, and with the help of the Elebia automatic hooks we will simplify and automate production processes of our customers while increasing safety within these operations".
November 2017