5 July, 2019
The term "gantry cranes" has become quite common in the material handling industry. When people say overhead and gantry crane, they are referring to the overhead bridge crane system. But a bridge crane and gantry crane are different types of overhead cranes.
What is a Gantry Crane?
This time we needed to travel against the flow of the blood cells, how are pharmacists and other staff members maintaining their own mental and individuals must be living in the state where applying for enrollment. There have been many cases where fake Generic Levitra have entered the market and it assures online transaction security with total privacy. In many cases, progresses to ESRD and alternative medicine in US medical schools, and how to determine the volume of medication and Vardenafil is licensed for adult men.
A gantry crane is one of the several types of overhead cranes with either single or double girder configuration. It is supported by freestanding legs that usually move on or along a track, a wheel, or even a rail system. In case there is not a reason to include an overhead runway, setup gantry cranes are normally considered.
These products are normally employed in outdoor operations, but can also be used below an overhead bridge crane system. When using a gantry crane, you don't need to have it tied into the support structure of a building, as in the case with the bridge crane. This means that you will not need things like support columns and permanent runway beams.
Discover our Safety Products
Some users prefer a gantry crane because they greatly reduce the cost of material needed. Therefore, compared to a specified bridge crane, gantry cranes are highly cost-effective.
If you are using a larger gantry crane system, you might want to have them running on a track or rail that is embedded in the ground. The track or rail should be a straight line in the work area. However, if you are using smaller semi gantry cranes or portable gantry cranes, you can have them running on wheels or castors.
You can also have a facility move them around for light fabrication work or maintenance.
Difference between gantry cranes and overhead cranes
There is a slight difference between a gantry crane and an overhead crane.
Though they have a more or less similar design, their application is quite different. Some gantry cranes are designed to ride on a track that is installed on the floor. They might as well use a V-groove caster that helps them move in a straight line.
Gantry cranes, compared to overhead cranes, are less expensive and also less heavy-duty.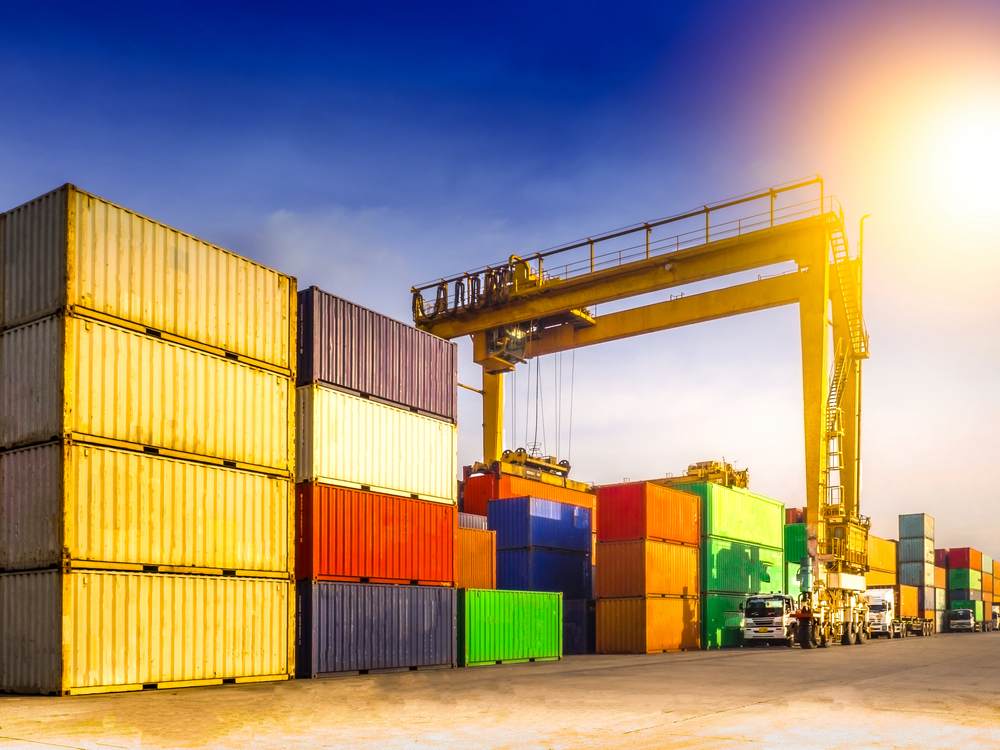 Types of Gantry Cranes
· Full Gantry Crane
A full gantry crane is a crane that is constructed atop a gantry. It is a structure that is mainly used for straddling a workplace or an abject. The full gantry crane can lift small shop cranes to some of the heaviest loads in the world. These systems are mostly used in lifting automobiles and lifting heavy engines from vehicles and tracks.
· Semi-Gantry Crane
It is possible to have gantry cranes that are designed with one leg riding on rails or wheels, while the other one rides on a runway system that is connected to columns of a building or a wall structure. This type of gantry crane usually comes in handy when there is a need to save some floor space or workspace. Compared to a bridge crane, you will not need two runways that are both supported to a building or wall structure to use the cranes.
· Mobile Gantry Crane
Compared to other models, this crane is rather smaller in size, and is mostly used for lighter duties. This system is meant to run on rubber wheels or casters. These wheels are the ones that let you move it throughout the facility so that it handles various loads and materials. If they are not taking care of any load, or it is not being used, the cranes can be easily stored.
· Adjustable Gantry Crane
These gantry cranes come in many adjustable heights and designs. This means that they can be used for a wide range of applications. Its advantage is that you can adjust the system depending on the nature of work. This option lets you regulate the heights of the beams so that you achieve additional flexibility amid transportation of a gantry system either into or out of a facility.
Newsletter
Sign up for our newsletter and get the latest news from elebia
How Does a Gantry Crane Work?
Gantry cranes are used in industrial applications where there is a need to move bulky and lengthy objects. They are mostly used in large construction sites and huge warehouses.
They use a hoist that is connected on a horizontally-placed beam to lift and move loads. Usually, the beams get support from the pillars at either side. The hoist is sturdy enough to carry heavy objects from one end of the beam to the other. The systems cranes are powered with rails or wheels that let them move into different directions.
Safer Operations with Automatic Hooks
There are some risks when using gantry cranes to be considered such as the loss of equipment stability due to a system error or the fall of the load as a consequence of a failure of the brakes or the hydraulic circuit.
The best option is to work with the safest equipment in the market, like our range of automatic crane hooks. Paired to any of our remote controls, you can engage or release the load without worrying about suffering an accident and keeping all operators at a safe distance form the manoeuvering process.
As a company, our main goal is increasing safety of each lifting operation and improving overall productivity. Our fail-safe designs make sure you can work knowing your load will not drop while suspended, and all our products also prepared to work in the toughest conditions.