Floating Cranes Around the World
16 January, 2016
It is not unusual to see floating cranes (in some cases these are authentic engineering wonders) working busily in our rivers and ports. But some of the most impressive behemoths are also to be found assisting offshore oil rigs, laying pipes or installing wind turbine foundations in the open sea. What is more, they are getting bigger and bigger and in recent years several of them have earned the right to fight for the title of largest floating vessels in the world. These are some of the most imposing.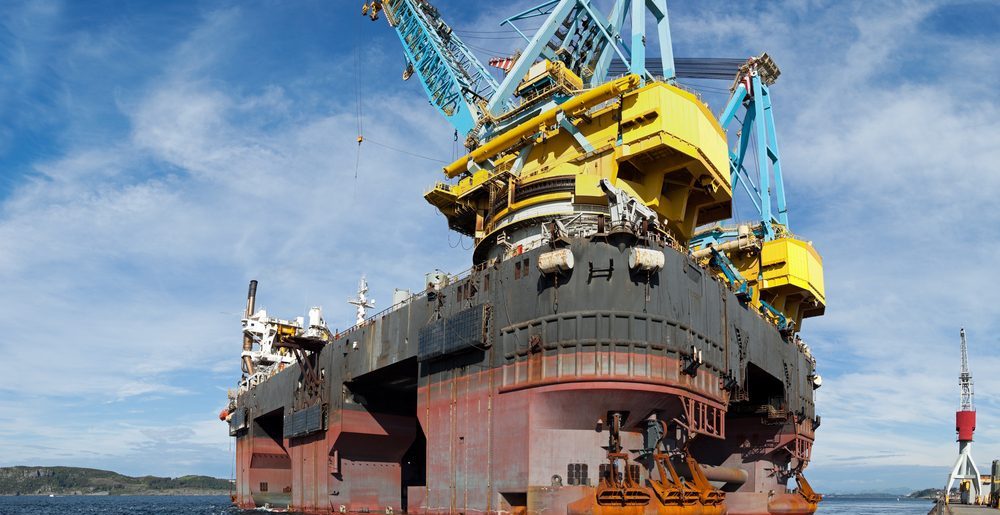 Floating Cranes
Kaisho. Of Japanese manufacture, it has a lifting capacity of 4,000 tonnes and an incredible height of over 250 feet. In one of the most amazing engineering choreographies ever seen, in 2010 it helped in the construction of a highway in the Tokyo Bay along with the other two largest cranes at the time, Musashi and Yoshido. GPS had to be used so they worked in perfect coordination to hoist and carry into position the 7,400-tonne bridge spans.
Pieter Schelte. Commissioned by a Swiss company specialised in offshore pipeline installations, it was built in South Korea in 2014. It has a length of 1,200 feet (382 metres), comparable to the height of the Empire State Building, and can lift loads of over 48,000 tonnes. However, what really makes it unique is its width: 124 metres, with a 59-metre slot between its two hulls.
Rambiz. With a lifting capacity of 3,250 tonnes, it was first designed to install the concrete girder of the Vasco da Gama bridge in Lisbon. The original H-shaped hull was later transformed into a monohull to help in other inshore and offshore installation projects around the world.
Lan Jing. This is one of the biggest monohull crane vessels ever built. At least in terms of lifting capacity: 7,500 tonnes when fixed and 4,000 tonnes when swivelling. It is also a self-propelled vessel and it is mainly used for offshore pipe laying in the seas of southeast Asia.
Awkward and ungainly though they might look, they also work with pinpoint precision. These amazing structures are invaluable tools in dredging tasks and salvage works alike. And offshore projects like pipelaying or the installation of wind turbines and gas and oil rigs would simply be unthinkable without their participation.