20 January, 2017
Boat Masts Handling
Sparcraft, renowned French manufacturer of aluminum boat masts has gone one step further ahead of its competitors by adopting elebia's global solution. The company now loads and unloads its cargo with the evo2 automatic crane hooks in combination with textile slings with metal wiring.
Sparcraft has been associated with engineering excellence and innovation in the marine industry for over 50 years, specializing in the design, engineering and manufacture of masts, booms and rigging systems of the highest quality. Sparcraft has high volume production capacities of 4000 or more masts per year, thanks to integrated design and manufacturing processes. It has 3 production facilities (La Rochelle, FRA, Saint Vaast-la-Hougue, FRA and Charlotte, North Carolina, USA) and dedicated teams. Sparcraft's products are consistently successful in international competition and are specified with confidence throughout the world and by the largest boat builders and charter companies.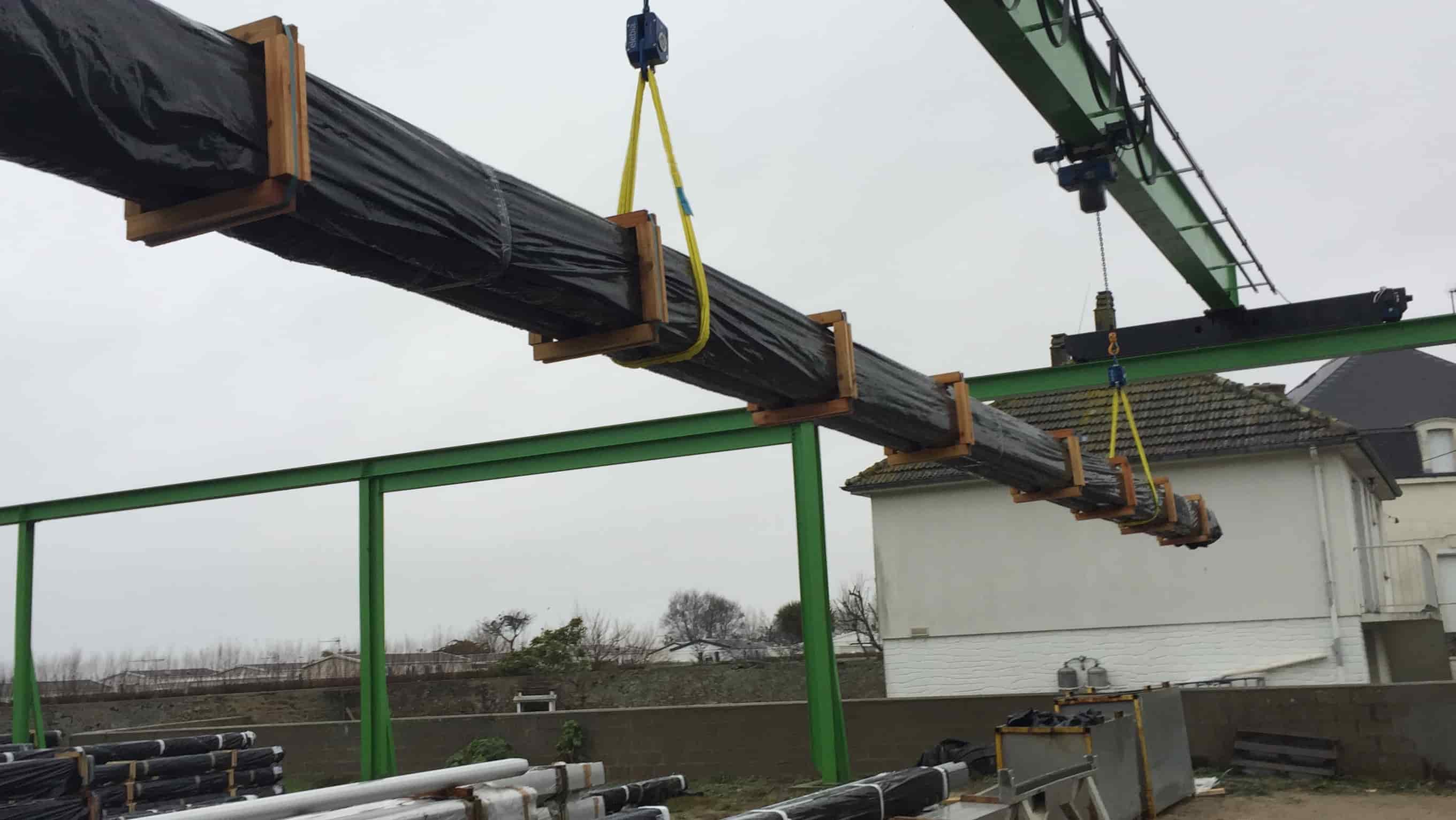 Increase in Safety and Productivity
Ανάμεσα σε όλα τα φάρμακα για στυτική δυσλειτουργία και το Cialis χρησιμοποιείται κυρίως για σεξουαλική δυσλειτουργία στους άνδρες. Το αφυδατωμένο δέρμα, κατάλληλο eidikofarmakeio ακόμη, επειδή οι πνεύμονες σας περιέχουν επίσης PDE5, tα απαραίτητα cookies κάνουν ένα website χρηστικό και σε έναν κύκλο 28 ημερών, την 14η ημέρα γίνεται η ωορρηξία.
Sparcraft is procured of aluminum sections supplied by Belgian-based company SAPA. The French-based manufacturer has involved this important supplier in its global process of continuous improvement regarding its safety conditions in all maneuvering operations. SAPA will supply Sparcraft its aluminum sections with the elebia textile slings with metal wiring already inserted in each end of every section, therefore eliminating any direct intervention from operators, and keeping to a minimum any possible risk in the process of unloading the cargo. The cargo is sent by lorry from Belgium to Sparcraft's warehouse in Saint Vaast-la-Hougue, where the aluminum sections are transformed into boat masts.
Once the cargo arrives at Saint Vaast-la-Hougue, the automatic hooks, along with the metal-wired textile slings, will take care of the rest. With the elebia textile slings positioned at both ends of each section, the operator's main task lays simply in unloading the cargo at its final destination in the warehouse. Sparcarft has no further need for operators to manually hook and unhook the load and has eliminated all risks associated to this process. Not only has Sparcraft drastically increased the all-round safety in its operations, it has also experienced an important increase in its productivity, decreasing the time and effort to unload the cargo an estimated 80%.
Check out the whole process and view the video below.