The Best Hook for Cranes. Types of Crane Hooks
Automatic Crane Hook - Automatic Lifting Clamps - Automatic Lifting Hook - Blog - Fail-safe
26 January, 2018
The Best Hook for Cranes. Types of Crane Hooks
In our search for the best hook for cranes, a saying which has been repeated for many years, and is still heard nowadays, kept coming to mind. "Behind every successful man is a woman" Today, we'd probably say "behind every successful person is a supportive partner". The same can be applied in the hook and crane world: "Behind every great crane, there's a perfect hook."
Cranes are everywhere, and that's a fact. Cranes are found across almost every industry, from construction to manufacturing and even in transport and logistics. The crane truly powers and empowers. But we want to let you in on a little secret… In case you were not aware, a crane is only as powerful as its hook. Did you know that? Yes, it's true. It does knock you off your perch a bit, doesn't it? The huge, majestic crane, dependent on a much smaller item? When you get and utilise the appropriate hook, you can save money and maintain your crane for far longer than you could have done otherwise. The question is, how do you choose the best hook for cranes? And for your cranes in particular…
Choosing The Right Hook For Your Crane
Making the correct selection is heavily dependent on several factors:
• The type of work performed by the machinery
Different types of industry affect the machinery differently. Is the machine working all day, every day? Is it working to its full capacity or is it idle most of the time?
• The highest weight lifted by the machinery
Another contributing factor to deciding about the best hook for a particular crane is to pinpoint the best highest weight which the crane is expected to lift in the course of its daily work. It is imperative to ensure that the hook has the capacity to lift the highest weight possible that this machine has to lift. This is to ensure that the crane will be enabled to work to its highest capacity and not over-utilized
• The industry in which the machine is working
Depending on the industry in which the machine is working, it may be exposed to different conditions and factors, which, in their own way, contribute to the wear and tear on the machine. The hook to be decided on has to be compatible with all of that.
You may be assured that for every crane, there is an optimum hook which will enable it to carry out its work to the optimum level.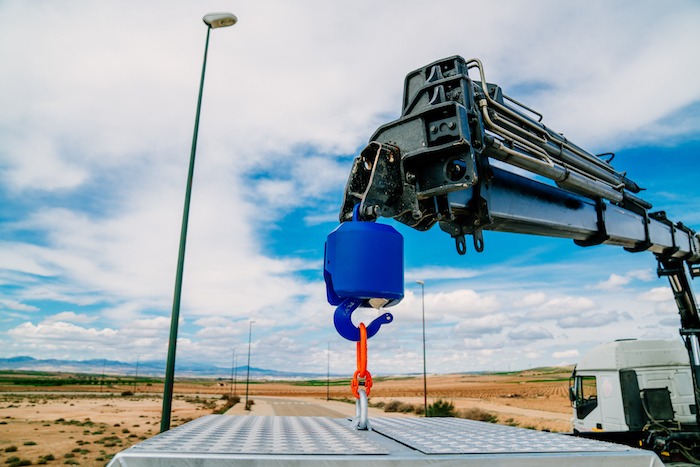 elebia Selection Of Crane Hooks
At elebia we manufacture a wide range of automatic crane hooks to suit cranes of all shapes and sizes. With a lifting capacity ranging from 2,500 kg. (5,511 lb.) to 25,000 kg. (55,115 lb.), each automatic hook can be custom made to particular specifications and capacities to suit all possible lifting and releasing situations. The complete range of automatic hooks can be upgraded with a load cell to weigh the load that is being lifted, transforming the safety hooks into a precise weighing scale with advanced features.
In the widest of areas, our expertise can be trusted. elebia manufactures automatic hooks for the greatest selection of industries. From aerospace to steel production, from construction to mining and from energy generation to naval operations, elebia's hooks are there, trusted for their dependability, their safety features and their durability. Whatever the state or circumstances of your crane, you can be certain that we have the hook to match the situation.
Fail-safe Designed Crane Hooks
The elebia automatic hook was devised to enhance safety and increase productivity. It is designed under a fail-safe principle. The automatic hook can not drop a suspended load. This is a feature of all our designs, geometrically failsafe, without any sensors or electric components. It's simply gravity that avoids the opening of the hook if there's a suspended load. In addition, our automatic hooks incorporate a Security Torque Limit (STL).
With the unique elebia automatic hook for cranes, you will be able to pick up and release loads remotely, avoiding any handling and moving, minimising risks, enhancing safety and increasing productivity.
GuardarGuardar