What are the Different Types of Hoists?
25 May, 2022
Hoists are of different types: manual hoists and powered hoists. Manual hoists require more work to lift heavy objects. In contrast, powered hoists are easier to use, faster, and come in 3 types according to the power used. Hoists are very important as they are used in many industries. In shipping, hoists lift cargo and load them to the ship for ferrying. In the automotive industry, these machines lift engines and put them into vehicles. Logs can be pretty heavy too, and hoists are deployed to lift the logs and load them for transportation.
What is a Hoist?
A hoist is a manual or powered equipment that uses mechanics to lift loads from the ground to the top of a surface. Sometimes, it can support loads on standby waiting to be used.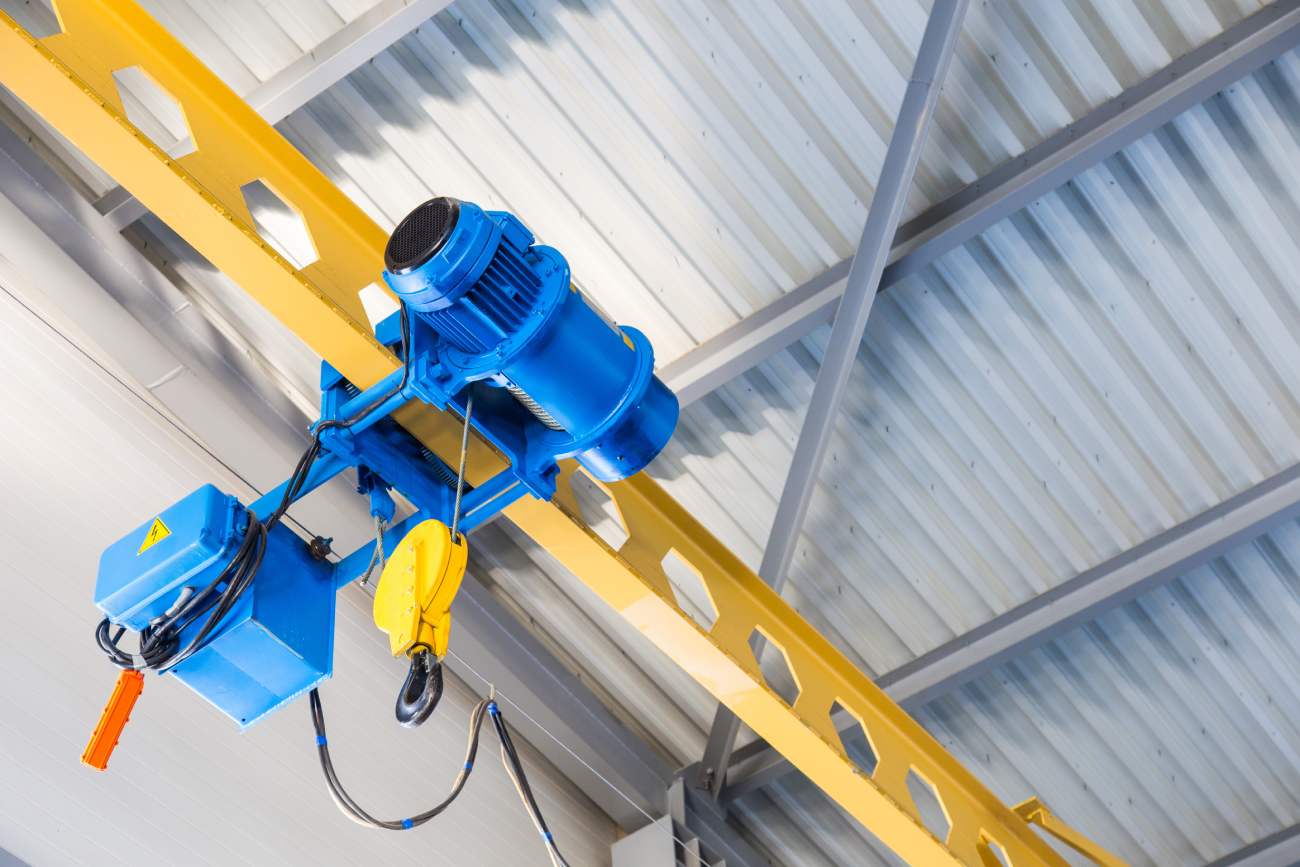 Types of Hoists
You can find many types of hoists in the market, the most common being:
– Electric Chain Hoist
This is a hoist that uses an electric motor with a chain for lifting and lowering loads.

· Advantages: The main benefit of using this hoist is that you can reduce and increase the speed of lowering and lifting the load.

· Main Uses: This hoist is most suitable for use in a shop whereby items are lifted and lowered more often. Production lines also use this hoist to stack their products after manufacture awaiting supply.

– Wire Rope Hoist
Wire rope hoists are built with the idea of wrapping a rope around a corrugated drum. The drum is groovy to provide rigidity making the hoist firm.

· Advantages: This hoist offers an incredibly high speed of lifting loads. Therefore, its use should save you time compared to other hoists. In addition, these ropes are resistant to wear and tear, unlike the chain hoists; thus, they can be used for a long time.

· Main Uses: A wire rope is connected to a crane in the rigging industries and fastened to help control the load's motion.

– Hoist Trolley
This hoist is designed to shift load across from one position to another by using the wheel system along beam rails.

· Advantages: In-house movement of heavy items weighing up to 3 tons from one place to another.

· Main Uses: Storage buildings and warehouses use this hoist to move items within the sheltered area during either packing or restacking goods.

Newsletter
Sign up for our newsletter and get the latest news from elebia
– Electric Hoist
This hoist is electrically powered with a motor that changes gears in the hoist to increase and decrease speeds during lifting and lowering a load.

· Advantages: These hoists come in heavy duty and light duty; the heavy-duty ones can be 220 or 440 volts, 230 or 460 volts, while the light-duty can be 110v. The latter can be plugged directly into a standard power source.

· Main Uses: This hoist's lightweight version can be used in mining companies to lift minerals, and storage places to lift items. The heavyweight one can carry heavier things like construction beams.

– Flameproof Hoist
The material of the hoist is designed to resist catching fire; this is just but a standard electrically remote-controlled hoist.

· Advantages This hoist will not catch fire even when it is exposed, because the material of the hoist protects it. This makes it suitable for industries that can potentially face a fire hazard.

· Main Uses: This fireproof feature makes this hoist an essential machine for either a chemical or oil plant. These industries can face a fire outbreak; a hoist like this will overcome the fire and not need a replacement.

– Manual Hoist
Also known as a hoist crane, this hoist uses chains or wire ropes. One chain for lifting and lowering the load, and the other for holding the load.

· Advantages This machine can lift cumbersome loads with its simple configuration. It is also reliable and safe even in lifting these hefty loads.

· Main Uses: A manual hoist is used to lift loads that are not needed urgently because of its slow pace.

– Chain Hoist
A typical hoist to lift objects. This is a mechanical one featuring a pulley system with a chain. The chain is pulled manually by the loop created by the closed chain.

· Advantages The load brake feature is used to mechanically control the lifting of the load on the hoist. Its hard steel chain makes it quite strong when lifting an object at a possible height of 10 feet.

· Main Uses For its strength by using these chains, a chain hoist can lift items weighing almost a ton.

– Travel Hoist
This is a heavyweight electric hoist that can handle weighty loads. The pair of rails and an electric motor make it fast.

· Advantages With a capacity of holding 20 or more tons, this hoist can be crafted to carry insanely hefty objects. The speed of this hoist makes it one of the fastest.

· Main Uses Industries such as steel companies and chemical plants can use this hoist to lift steel beams and large volumes of chemical components, respectively.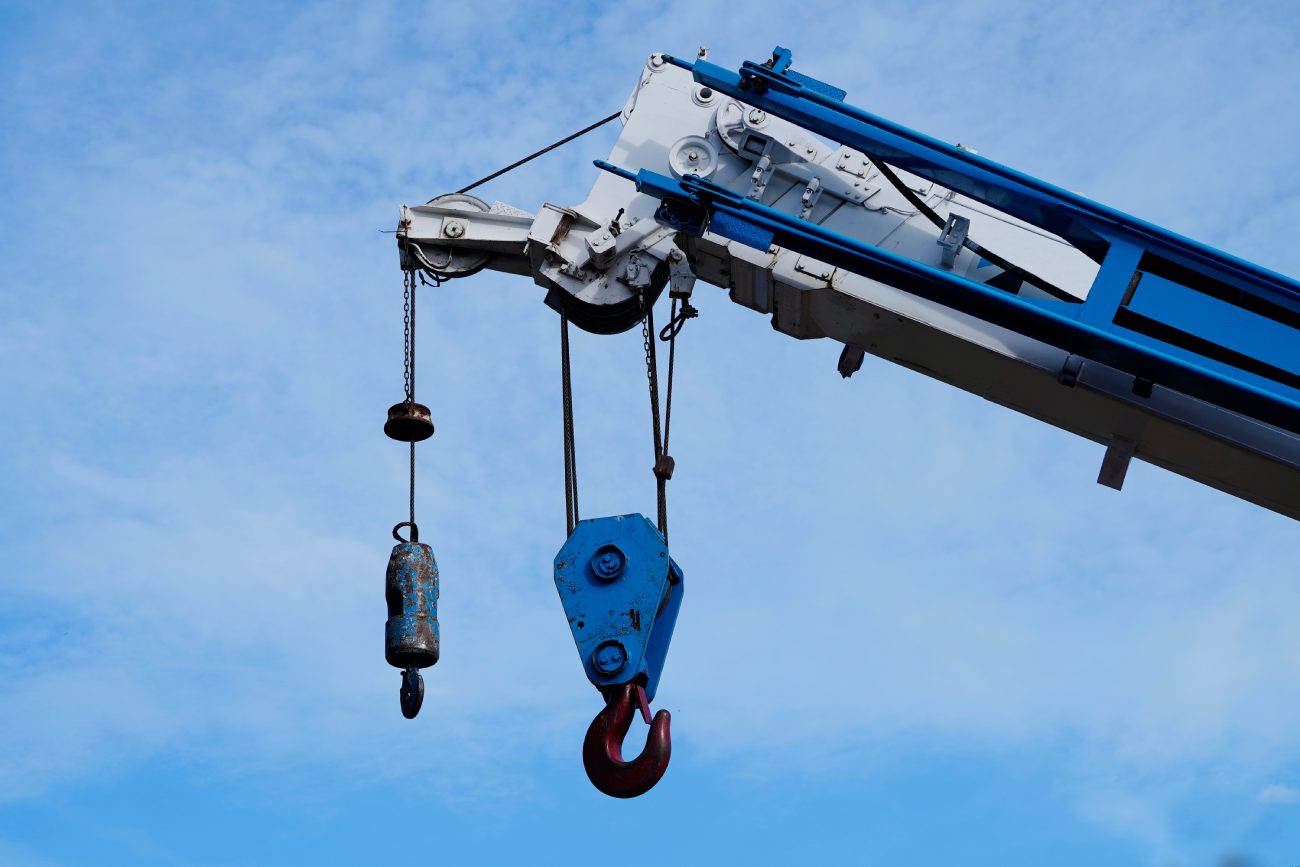 Which is the Best Hoist?
These different types of hoists have various unique features and capacities. Each hoist has a specific area to which it can best suit.
The manual hoist can lift cumbersome objects but relatively slow, therefore best suited for a load not needed urgently. For an electric one, long working hours will make it overheat, thus making it best suited for time-limited jobs. If you are looking to use a hoist in regular movement of items, say in your warehouse, use a hoist trolley. For weighty loads, a travel hoist will be essential for its heavy-duty aspects. The flameproof hoist, without a doubt, will feature mostly in fire-hazardous companies or plants.
Products Made For Your Company