New remote control array optimized for operations with multiple elebia autohooks.
Designed to control arrays of elebia automatic hooks, in a flexible and simple way. Twelve individual remotes, allow to fully control up to 12 safety hooks. Two programable remotes, allows to group and control them with single push of a button. They can be reprogramed to any configuration. Specially useful in port operations, where the customer adapts different arrays of automatic hooks to different spreaders.
For example: a customer uses 12 hooks in a spreader, in two lines of six. They extract from the ship 24 bigbags, but place 12 in every truck.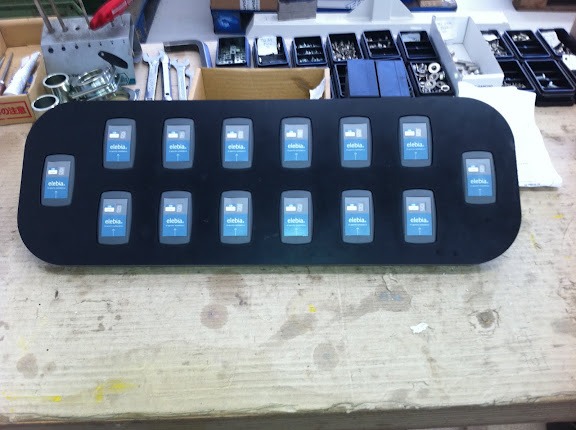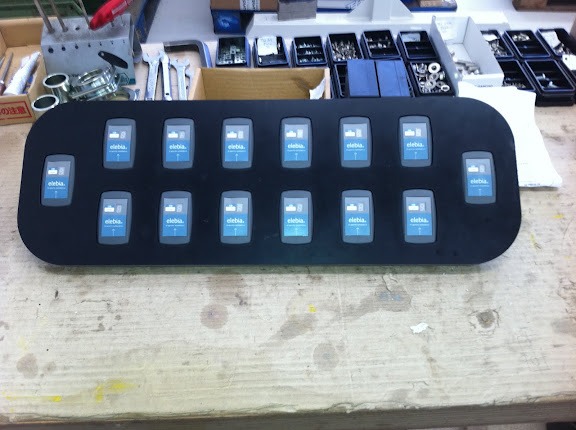 New elebia remote control array.
June 2011