Elebia will be at Breakbulk Antwerp 2015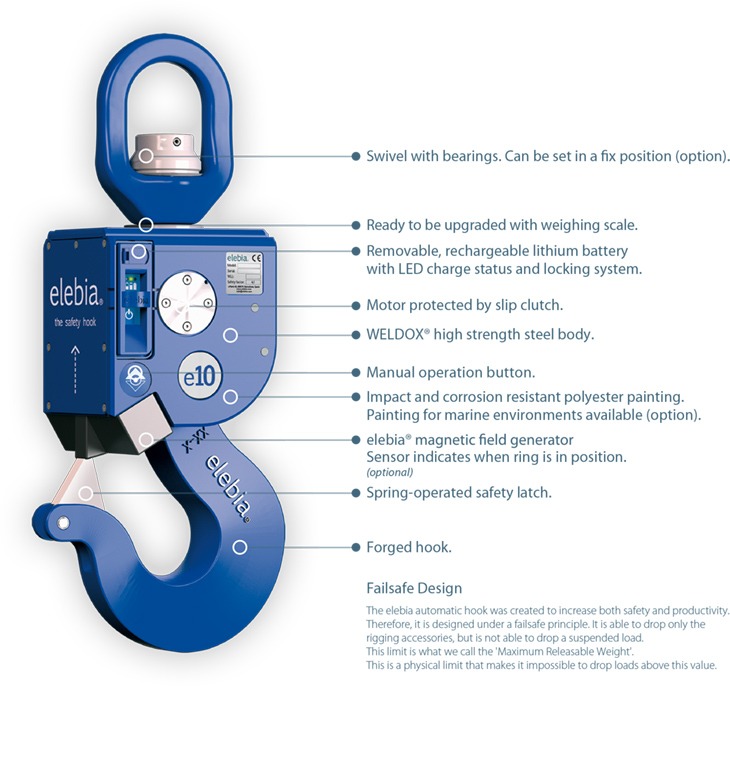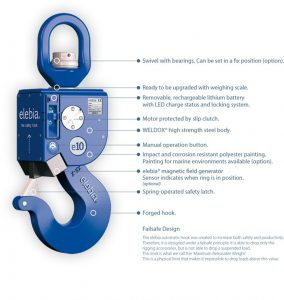 Meet Elebia at Breakbulk Antwerp 2015 (May 18-21st)
The elebia automatic crane hook, the unique fail-safe crane hook that allows you to remotely attach and release the load with no handling, will be present at Breakbulk Europe 2015.
Come and learn more about the second generation of redesigned elebia Automatic Crane Hooks and theis specs: swivel basket with bearings / improved motor (release up to 20 kg, clutch protected) / improved battery (removable, LED charge indicator, 250h standby) / Weldox high strength steel body / Reinforced safety latch / Improved magnet (sensor indicates ring or sling is in position).
The hooks now also carry a load cell that is fully integrated into the evo units, representing no increase in weight and dimensions of the unit.
Discover the new generation of elebia automatic hooks at Breakbulk Antwerp 2015
We will be in stand 626H2; come visit us and learn how you can improve safety and productivity of your breakbulk operations using the elebia automatic crane hook. Elebia will boost safety and productivity of your cranes.
If you are planning to visit the Breakbulk Expo don't hesitate to contact us and arrange a meeting.
See you in Antwerp!
May 2015