In our quest to improve our customer service, we've created a new Helpdesk Portal to offer faster solutions and answers to doubts and queries regarding our lifting products and accessories.
To access this new Helpdesk Portal, simply select the Helpdesk page under the "About Us" tab in the upper right hand corner of the navigation menu from elebia.com (or click on the following link: Helpdesk)
Simple access to the portal grants access to a knowledge base of Technical FAQ's, Shipping FAQ's and documentation regarding the warranty of our lifting products.
Logged in users will have access to the above content + quick access to downloable user manuals, certificates and "know-how" on suitable lifting points, as well as easy "how to" instructions regarding general procedures of our lifting products.
Distributors will additionally be able to consult technical service FAQ's and videos as well as additional content. Distributors must contact info@elebia.com in order for our team to give the proper permissions to access this area of information.
The helpdesk portal also has an intuitive search field as well as a ticketing system where you can submit tickets with requests, questions, doubts, etc. These tickets will be handled promptly by our agents.
We hope you can fully take advantage of this new customer service tool!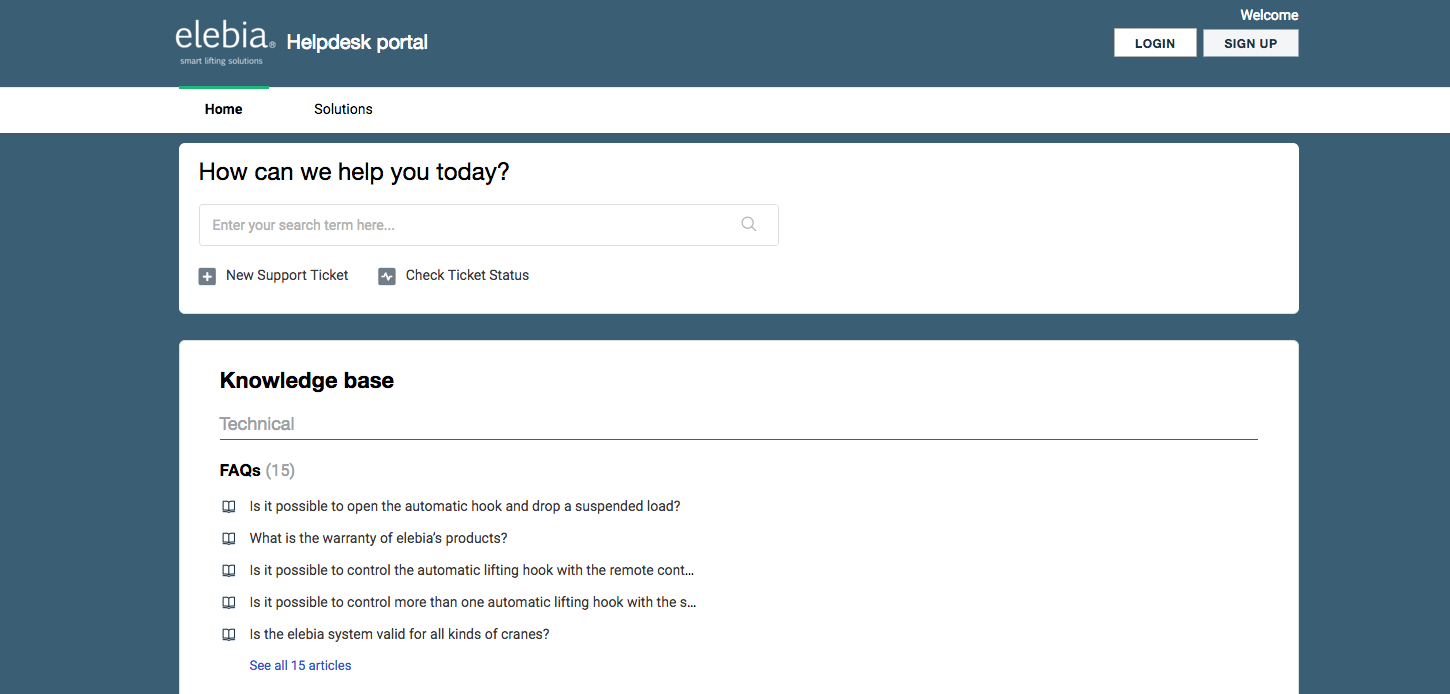 March 2019