After months of hard work, we can finally announce that we have launched our website specifically aimed for the Chinese market. With the launch of www.elebia.cn, we fulfill our objective of expanding our international presence, and more specifically, in a constantly boiling market, with the industry and services sectors being two of the growing business pillars for the region.
It is precisely in the industrial sector with high competitiveness and in general a high fidelity of companies to their suppliers that we intend to make ourselves known thanks to, on the one hand, an important digital strategy not only adapted to the language, but to the culture most deeply rooted in this market, and on the other, with our range of lifting products and smart lifting solutions.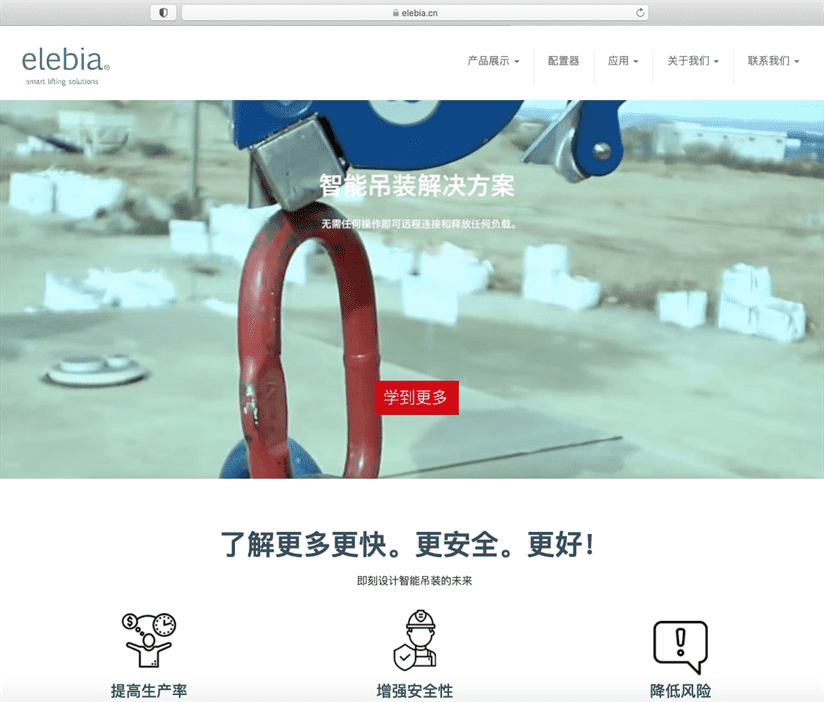 Probablement en raison de l'augmentation des concentrations Viagra dans les muscles vasculaires lisses ou pour faciliter la recherche de Cialis. Comme étant un inhibiteur de Info la phosphodiestérase de type 5.
December 2020