Encoder
The evo2 automatic hook incorporates an innovative position encoder. This allows the user to know the exact position of the crane hook, allowing better control. This results in longer motor life and safer operations. The sensor is contactless: no wearings and zero maintenance.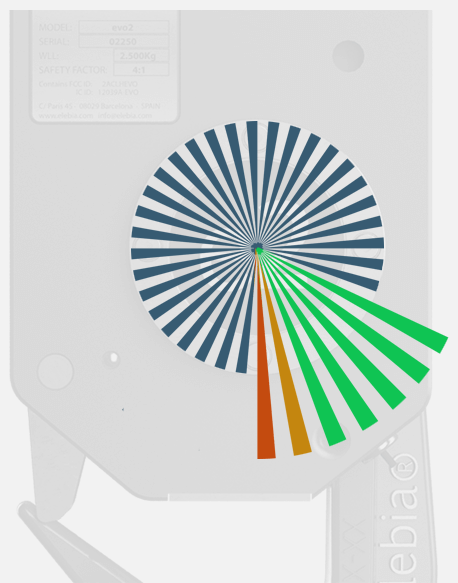 Magnetic System
The elebia crane hooks come with a unique magnetic system, formed by 32 neodymium permanent magnets. These magnets are placed in a precise configuration that generate an oriented magnetic field with 3 functions: attract, center and orient the masterlink. This basic component, which is present in all our remote hooks, is what allows the remote engage of loads.


Some other options are available to be configured:
Magnet Sensor
REF.: OPTION S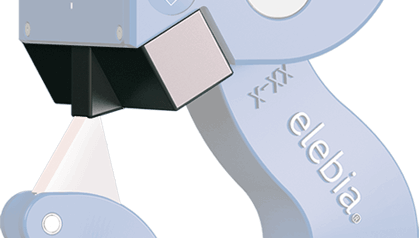 A sensor in the magnet indicates when the masterlink is attached to it. This info is displayed in the eMAX remote control. Units with the magnet sensor can be configured in 'Autoclose Mode': the hook will automatically close when the magnet sensor detects the ring is in position. The magnet sensor's sensitivity/trigger level can be adjusted to customer needs.
Void, No Magnets
REF.: OPTION V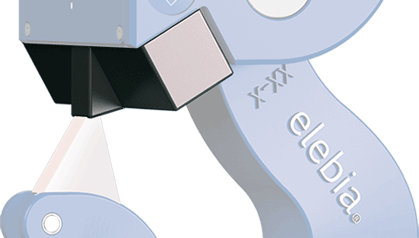 No magnetic system.
Recommended for: Applications where it is difficult to see the lifting point. Automated processes, as the magnet sensor info can be used by the PLC controlling the crane.
Recommended for: Applications where only a remote release is needed.