The Best Trucking Companies in the UK
31 August, 2017
Trucking companies in the UK

The UK is home to some of the best trucking companies in the world. Being the best in the world of trucking can mean everything from deploying the most innovative technology to hauling the largest volumes of goods. Let's take a look at the six biggest and best trucking companies in the UK.
1. Truckspace
This trucking company has been chosen because it is an interesting example of how trucking is moving over to the world wide web. Whilst the other examples of companies on this list began life as classic trucking firms with a physical office and later added some online elements to their business operations as technology developed, Truckspace was totally online from day 1. Another stand out feature of this company is the fact that it provides trucks predominantly for companies and individuals who are seeking to rent a vehicle, rather than providing haulage by means of trucks and drivers together.
2. Eddie Stobart
Beginning in Cumbria in 1970 as an agricultural contractor, Eddie Stobart is now a household name in the UK. It began with just 12 employees and modest means – but big ambition. To date, it is worth £129.4 million, owns several subsidiaries (such as Stobart Rail Ltd) and employs more than 6, 000 personnel. The story of this UK trucking company is a real tale of perseverance and good business practice. It now delivers goods all across the UK and Europe. The Eddie Stobart story is still cited in business and management courses in UK universities as a prime example of business success. Eddie Stobart remains a family business: it is now run by Eddie Stobart's (the founder's) brother William and his business partner. William Stobart and Andrew Tinkler bought the business from Eddie Stobart in 2004.
3. AK Worthington
AK Worthington was founded in 1981 and it is now one of the UK's largest trucking companies having merged with Global Logistics Ltd in the 1990s. AK Worthington provides secure warehousing services alongside classic haulage services. Based in Manchester, AKW Global Logistics Ltd (as it is now known after the merger), now has an average annual turnover of £33 million and it employs around 400 members of staff. Though it is not as large as a heavyweight such as Eddie Stobart, AK Worthington has been chosen for this list of the best UK trucking companies because it is a good example of how tactical mergers can promote the growth of a company.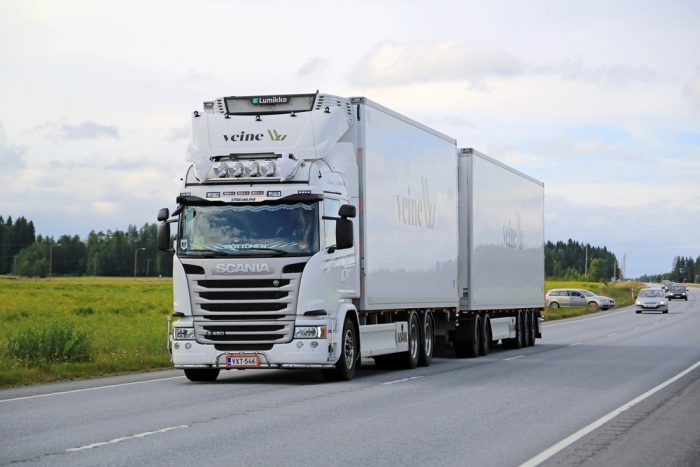 More trucking companies in the UK.
4. Baird Company
We are moving up to Scotland now, with Baird Company: a trucking firm that was founded almost a century ago in 1919. This trucking company is one of Scotland's largest and longest running haulage companies.
5. Widdowson and Son
Like Baird Company, Widdowson and Son goes way back: it was founded at the turn of the 20th century in 1902. Though it began life as a highly provincial company in Leicester, designed for the sole purpose of moving coal from one locale to the next, it is now a formidable haulage firm. As of 2013, it was raking in a revenue of around £24,000,000 per year and employing around 330 employees.
6. Travis Perkins
Travis Perkins is the largest owner operated road transport provider in the UK. Its fleet comprises no less than 4, 000 vehicles. Travis Perkins has recently made headlines by performing an environmentally friendly overhaul of their trucks. They have equipped each lorry with a Euro Category 6 engine and taken steps to reduce the amount of emissions that are produced by their drivers by educating drivers to press their right foot less aggressively down on the pedal. A mix of behavioural changes and technological innovation has already led the CO2 emissions of the Travis Perkins fleet to drop dramatically. The fleet's owners and engineers are now working to reduce their nitrous oxide emissions. As with the cut in the CO2 footprint of the firm, new fuels, new technologies and new behaviours are likely to be behind a drop in these emissions.
The world of UK haulage is a fascinating place
From eco friendly innovations to tales of the triumph of family business, and from internet based newcomers to classic Scottish firms that have seen more than a century of haulage history go by, trucking companies in the UK simply have a great story to tell. Take a drive on any road in the UK today, and you are sure to see trucks from at least one of the companies listed above, many of whom also operate throughout the roads of the European continent as well.