Since we invented the automatic hook in 2006, our customers have identified the need for a smaller, lighter and more compact hook. Having listened we are now proud to present the new evo2. Weighing only 7Kg and having a working load limit of 2.500Kg the evo2 has additional features than its larger counterparts. Smaller, more compact, lighter, more efficient, more versatile… Smarter
The evo2 is an automatic crane hook, which, like its larger counterparts, hooks and releases the load remotely, increases safety, productivity and comfort of cargo lifting operations.
Elebia leads the way towards the future of crane hooks.
Small, compact, light & tough
We have created a crane hook lighter, smaller and more compact but equally as strong.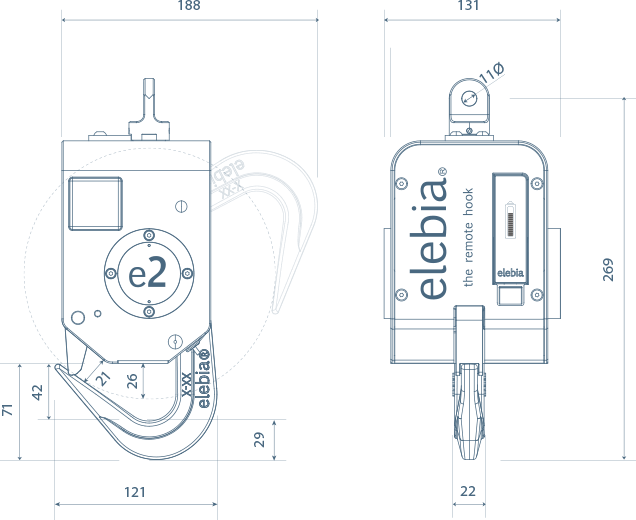 Efficient
(3h Charge – 1 Weeks power)
With the new e-ink charge status display system and the new electronics autonomy and consumption are optimized.

Automatic Latch
The latch retracts automatically while the hook opens. This way, it remains hidden, protected and impacts are avoided during the hook operation.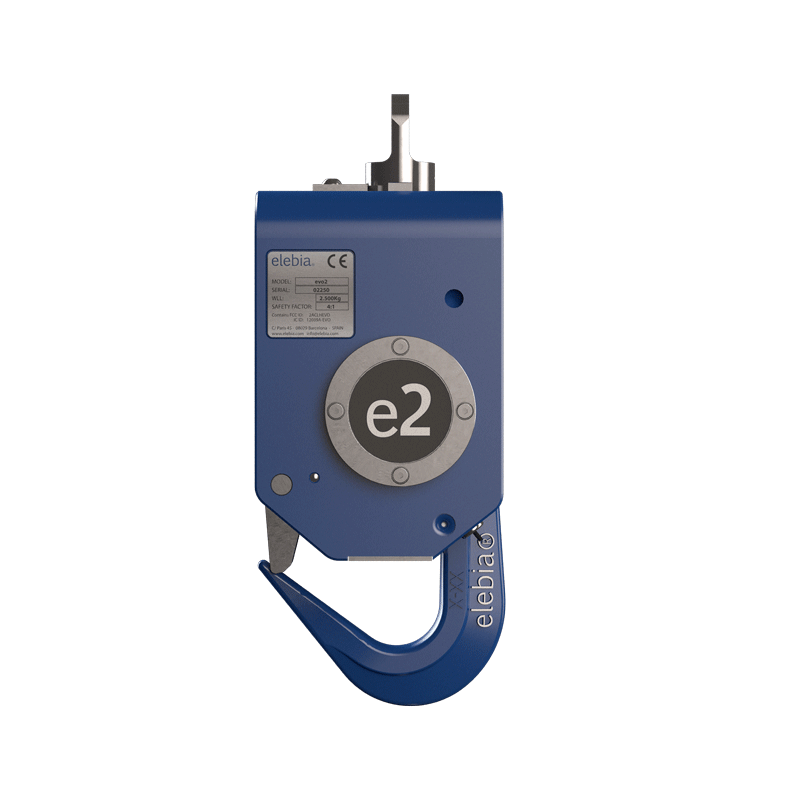 Swivel bearings
The bearings allow the hook to rotate freely. The operator can lock it at every 90º position.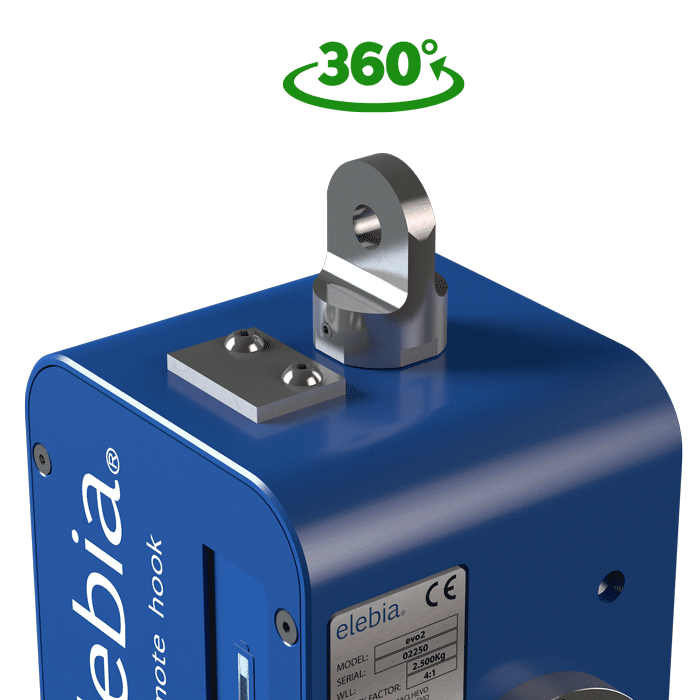 Encoder
The evo2 incorporates an innovative position encoder. This allows the user to know the exact position of the motor, allowing better control. This results in longer motor life and safer operations. The sensor is contactless: no wearings and zero maintenance.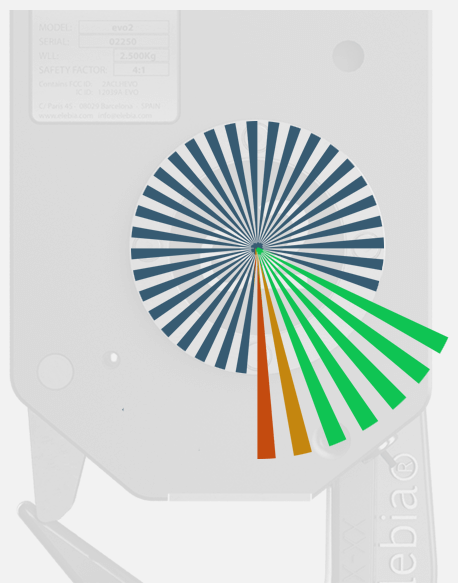 Top link
The system that links the automatic hook with the crane cam be customized in order to adapt itself to any kind of situation.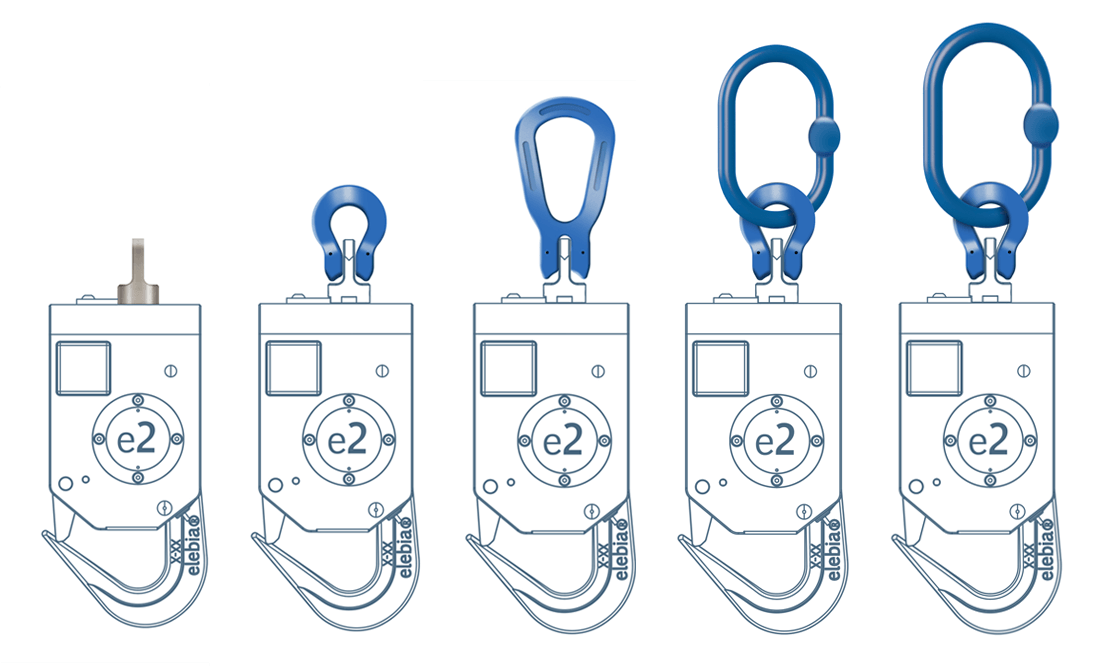 Motor clutch protected
The new evo2 automatic crane hook has its motor clutch protected. Thanks to this innovation, impacts on the crane hook will not be transmitted to the motor extending its lifespan.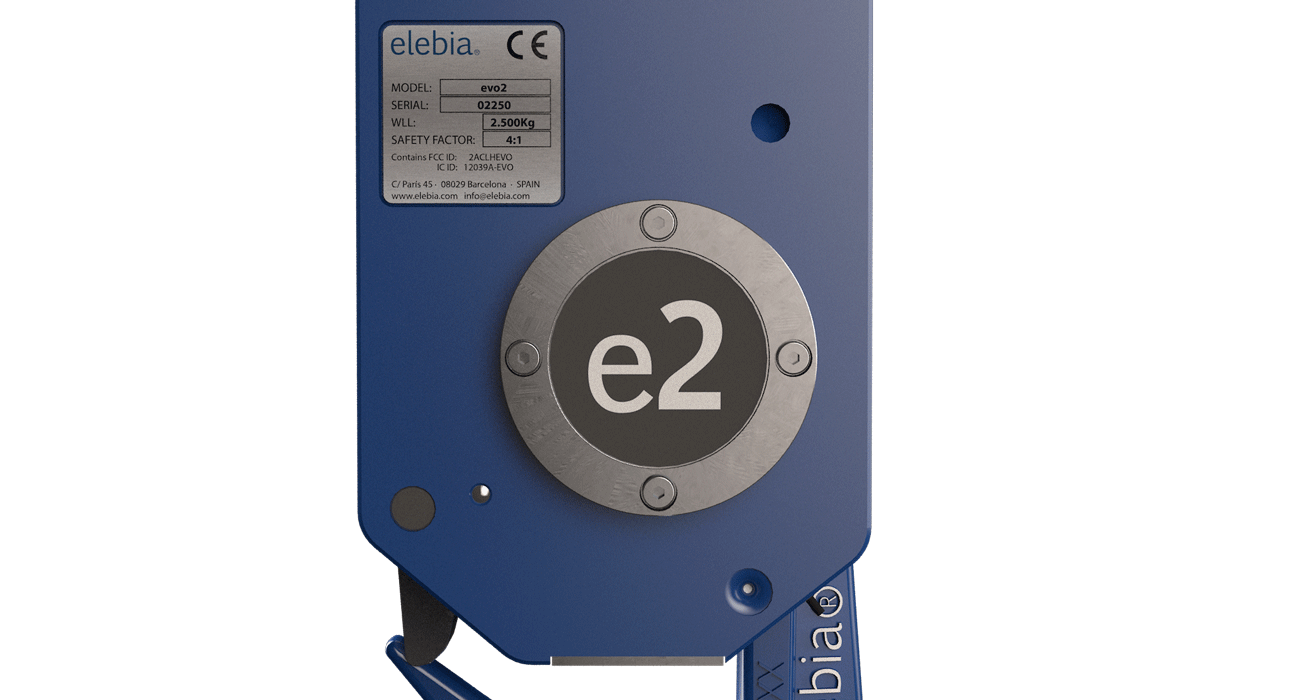 Failsafe
Similar to the existing elebia automatic crane hook model, the evo2 has a failsafe design that makes impossible to drop the load while suspended. Both for geometry and for the motor, the hook will never drop the load if it's not standing on the ground.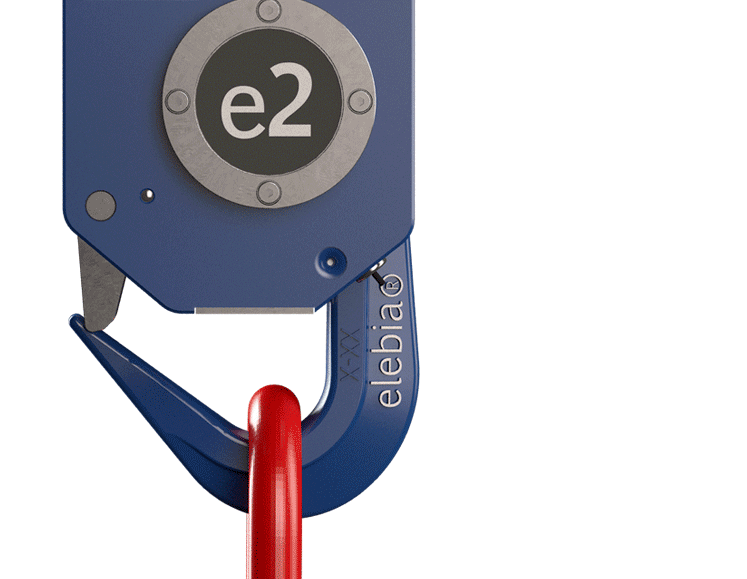 Magnetic system
Elebia Automatic hooks come with a unique magnetic system, formed by 32 neodymium permanent magnets placed in a precise configuration to generate an orientated magnetic field. It has 3 functions: attract, center and orientate the masterlink. This component comes in all evo models, allowing remote engage of loads.
Some other options are available to be configured:

Magnet sensor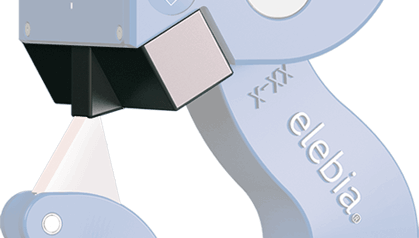 A sensor in the magnet indicates when the masterlink is attached to it. This info is displayed in the remote control. Units with the sensor can be configured in 'Autoclose mode': the hook will automatically close when the sensor detects the ring is in position. The sensor sensitivity / trigger level can be adjusted to customer needs.
Is good for: Applications when it is difficult to see the lifting point. Automated processes, as sensor info can be used by the PLC controlling the crane.
Void, no magnets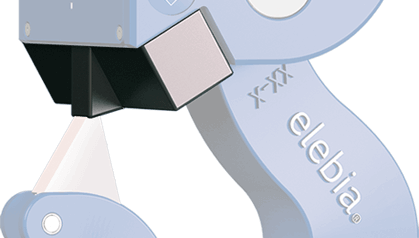 No magnetic system.
Is good for: applications when only remote release is needed.
Weighing scale
All evo units can be upgraded with a load cell to weigh the load being lifted. Precise, reliable, rugged, compact and fully integrated into the autohook, no increase in weight and dimensions of the unit. Load cells can also be retrofitted to old evo models. It is good for preventing overloads.
The hooks with weighing cell works with eMax remote control. This is our most advanced and powerful remote control. It displays all the info about weight of each hooks and its position.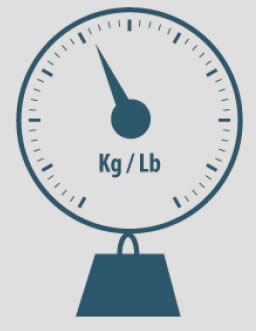 Specifications
| | |
| --- | --- |
| Load cell type | Compression/ flexion ring |
| Material | Stainless steel |
| Protection | IP67 (EN60529) |
| Nominal capacities (Ln) | 2500 |
| Precision class | 0.2% |
| Minimum dead load | 0% Ln |
| Service load | 120% Ln |
| Ultimate load | 500% Ln |
| Total error | < ±0.2% Sn |
| Repeatability error | < ±0.04% Sn |
| Temperature effect: | |
| on zero | < ±0.01% Sn / 5ºK |
| on sensitivity | < ±0.01% Sn / 5ºK |
| | |
| --- | --- |
| Creep error (30min) | < ±0.03% Sn |
| Temperature compensation | -20…+50º C |
| Temperature limits | -30… +70º C |
| Nominal sensivity (Sn) | 2 ±0.25% mV/V |
| Nominal input voltage | 10V |
| Maximum input voltage | 15V |
| Input impedance | 800 ±30 |
| Output impedance | 700 ±5 |
| No load input | < ±2% Sn |
| Insulation resistance | >5000 M |
| Maximum deflection (at Ln) | 0.4 mm |
Special Environments
The standard automatic hook units are rugged, designed and built to work in almost
every industry. For special environments, you have the following options:
Marine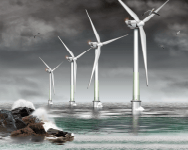 C5M Painting and AISI components.
Recommended for: Marine Environments
Industries: Offshore Wind Turbines, Onboard Cranes, Buoys
DNV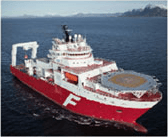 DNV 2.22 certification for Offshore lifting appliances.
Recommended for:
Offshore Operations
Industries: Offshore Wind Turbines, Onboard Cranes
ATEX/IECEx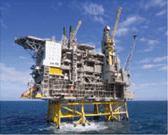 Units with IECEx certification for zones 1 and 21. According to European Directive 94/9 / EC and IECEx international standards. Filled ATEX: 2GD to work on the sites classified as zone 1, zone 21 according to the European Directive 99/92 / EC
Recommended for: Operations in potentially explosive atmospheres
Industries: Oil & Gas, Mining & Chemical
Heat Shield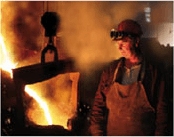 Heat shield that protects unit from radiated heat. Electronic components with extended temperature working range.
Recommended for: Operations where the automatic hooks are subject to extremely elevated temperatures and radiated heat
Industries: Foundries
The e2 Bumper
Meet the e2 BUMPER.
The latest accessory for our smallest automatic hook, designed to protect the e2 automatic hook from all sort of impacts, scratches and more.
The e2 bumper weighs 1,6 kgs. (3.52 lbs.)
Built from Polyurethane (PUR), rigid and durable enough to absorb multiple and heavy impacts.
The e2 bumper can work from temperature ranges of -20ºC/-4ºF to 90ºC/194ºF.
The e2 bumper is valid only for the e2 automatic hook, and is NOT recommended for ATEX hooks or hooks with counterbalance.